Carpet, Hardwood, and Allergies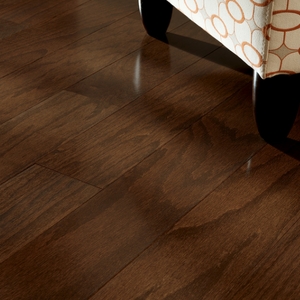 Throughout the allergy season, environmental allergens such as pollen, animal dander, mold spores, and dust contaminate the air and settle on the floors inside your home. With every step, allergens spread through your living space, causing sneezing, coughing, watery eyes, and a host of other seasonal allergy symptoms. Installing the right type of allergy-friendly flooring can help halt the spread of allergens and facilitate their prompt removal from your household.
Understanding Why Carpet Exacerbates Allergies
Carpets have thick fibers that readily trap allergens and act as a prime breeding ground for dust mites, which also cause allergic reactions in sensitive individuals. The allergens that settle on short pile or shag carpets remain trapped in the fibers despite efforts to remove them using high-powered vacuum suction.
Deep carpet shampoo treatments can eradicate a large portion of these allergens, but this cleaning method can be time-consuming, costly, and impractical for busy households. Therefore, hardwood flooring is often the best choice for households with individuals sensitive to seasonal irritants.
Exploring Suitable Hardwood Floor Materials
The protective coating on hardwood flooring keeps allergens on the surface, where they can be easily removed with a dust mop or broom. You can choose either natural or synthetic hardwood flooring to keep your home from accumulating allergens.
Although natural hardwood can help keep allergen levels low, the upkeep required for this material can feel demanding at times. As the finish on hardwood floors starts to degrade, you may need to have the surface sanded and stained to restore its luster.
To avoid these upkeep requirements, consider selecting synthetic hardwood, or laminate flooring. Laminate comes in a wide range of patterns and finishes to complement your existing indoor décor. Unlike natural hardwood, synthetic wood flooring resists nicks, scratches, and water damage that would otherwise leave the finish looking dingy over time.
Committing To Allergy-Friendly Flooring
When it comes time to upgrade your flooring, selecting one of the natural or synthetic hardwood materials listed above can help keep your allergy symptoms at bay. Once you have hardwood installed in your home, you will notice a marked decrease in allergen accumulation in your living space. You can further decrease exposure to allergens by committing to a daily cleaning schedule.