Commercial Vinyl
When it comes to residential and commercial flooring, Harry's Carpet One Floor & Home is where you can find the local experts. With so many flooring choices on the market today, it can be tough to decide which one would fit your space best. Our professionals are here to help! They can assist you in selecting the flooring that will enhance the look of your space and give you the durability you need. Plus, their experience in the industry will be beneficial for flooring selection as well as installation.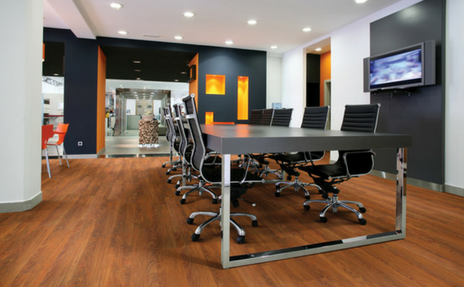 One floor type that continues to turn heads is commercial luxury vinyl. We carry a wide selection of commercial luxury vinyl to fit different styles and spaces. Whatever you have in mind, we have a luxury vinyl floor to match!
We can tackle almost any commercial flooring project. We provide commercial luxury vinyl and installation for a variety of spaces, such as office buildings, restaurants, and retail shops.
If you are interested in commercial vinyl flooring, stop by our showroom in Quincy, MA or give us a call!
About Commercial Vinyl
Luxury vinyl flooring has made its way to one of the top flooring choices in both residential and commercial spaces because of its inherent durability and luxurious looks. Luxury vinyl has a strong construction, with several layers pressed together to create stability. A wear layer on top makes luxury vinyl one of the best options on the market for deterring scuffs and scrapes. Commercial luxury vinyl is also made to mimic the look of stone or hardwood, tricking people into thinking that it is the genuine material.
Commercial vinyl is ideal for almost any space, with office kitchens, restaurants, and retail stores being some of the most well-known. With its elegant looks and sturdy construction, commercial luxury vinyl is an ideal choice for even the most particular designs.